Use these links to jump to specific subjects:
---
Coronavirus a Book for Children about Covid
This free illustration book is available through Nosy Crow and will help explain key questions that ages 5 to 9 may be asking. Scroll to the bottom of the page for the free digital copy of this book.

NASA Kids' Club
Help your kid join the NASA Kids' Club where they can play fun games, check out cool new finds, and explore all of NASA's available topics and missions specifically designed with kids in mind.
Seacoast Science Center
Check out this kid friendly learning connection site available through the Seacoast Science Center!
Strawbery Banke Museum Virtual Baby Animals
Meet all the incredibly cute animals available online at the Strawbery Banke Museum!
Maine Department of Inland Fisheries and Wildlife Fieldtrips
Join the Maine Department of Inland Fisheries and Wildlife for fun virtual fieldtrips to the Maine Wildlife Park and Swan Island. You can also check out some of their past presentations for some informative lessons on wildlife!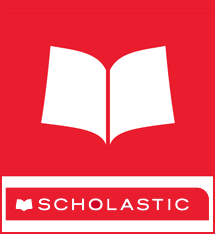 Scholastic Book Builder Toolkit
Check out this great list of book building tools that Scholastic has put together! If you are looking for a fun and engaging way to improve your child's writing and comprehension skills have them write a short story and build a book with one of these awesome sites.
---
Draw with Dav Pilkey
Join Dav Pilkey at home as he teaches you how to draw some of your favorite characters! You can also build a comic with Cat Kid or visit Dog Man Island at Home Base.
Entertain Kids on a Dime
Check out this awesome list of how to entertain your kids at home with offline activities and materials you may already own!
Learn in Color at Home Activities
Check out these awesome educational indoor activities available in offline format for you to try at home with your children!
---
Abdo Books
Click here for a large collection of free available digital books available for children of all ages!
Storyline Online
Storyline online has a vast collection of free online picture books for children that are offered in read aloud format. There are suggested age limits and you can even search by reader if your kid is a fan of someone specific.

Audible Stories
Discover incredible read-a-loud books available on Audible Stories!
---
PBS Kids
Where kids can play free reading games and activities with their parents, teachers, and caregivers!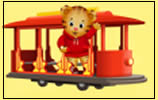 Daniel Tiger's Neighborhood
Daniel Tiger's Neighborhood is a new animated program for preschoolers ages 2 to 4 which builds on the pioneering PBS series, Mister Rogers™ Neighborhood. This new series, for a new generation of children, tells its engaging stories about the life of a preschooler using musical strategies grounded in Fred Rogers™ landmark social-emotional curriculum. Through imagination, creativity and music, Daniel and his friends learn the key social skills necessary for school and for life.

Disney Junior!
Fun games, stories, music, videos, and more - all with your favorite Disney characters!
Kids National Geographic Games
Play "Big Gulp", where you guide your mouse through some twisty SNAKE mazes. Or, try the "River Explorer", or "Cranberry Swing". If you're really feeling smart today, check out the Anagram Farm. I'll bet you can't solve the puzzles without at least one hint!
Sid the Science Kid
Fun science games and interactive videos. Games include "Let's fly", "Red Light / Green Light", "Weather Surprise", "Snowflake Match", and more. Give it a try!

Magic Tree House
The first Magic Tree House book was published in 1992, introducing the world to Jack and Annie, a brother and sister who discover a magical tree house filled with books. In Dinosaurs Before Dark, the tree house takes them on their first journey, an adventure in prehistoric times. Since then, the magic tree house has whisked Jack and Annie -- and lucky readers! -- on many more adventures through time to different places around the world.
Starfall
Where kids can play free reading games and activities with their parents, teachers, and caregivers!
---