Book Suggestions
Find Your Next Great Read!
Are you looking for something fantastic to read? Ask a librarian! Click the button below for our online request form to get a customized reading list from the Barrington Public Library staff based upon your likes and dislikes. We'll respond to you within one week with a personalized list of items that you are sure to enjoy!
---
The Talking Books Program
The Talking Books Program exists to meet the reading needs and interests of New Hampshire residents who are physically unable to see, handle, or process printed material comfortably.
---
---
Find a New Book or Learn About Literature
Novelist: Search for series, authors, or books with similar plots to ones you like!


Fantastic Fiction: Search by author or title and see a full list of titles for the author, similar reads, or books in series.

GNOOKS: Type in an author and get a "cloud" of similar authors. The ones closest to the author in the center are close hits but the others may be similar and broaden your reading!

Indie Bound: Lists upcoming titles which independent booksellers have deemed worthy of praise.

Book Page: Discover your next great read with reviews, author interviews, and lists of hot new titles.

Chapter-A-Day: Listen to a chapter of an audiobook a day of hot new books.

New Hampshire Center for the Book: Details what is happening in the NH literary world and lists New Hampshire authors.

National Poetry Association: Search for poems or poets, find links to more poetry web sites and learn about upcoming poetry events.
Reese's Book Club Picks: Check out the books Reese Witherspoon recommends with a new one every month.
Jenna's Book Club Picks: Here's a full list of all the books Jenna Bush Hager chooses for her book club read each month.
---
Social Sites For Readers
Goodreads: Create lists of books you've read, books you want to read, and share your reviews with others. Reviews from other readers as well as lists of books on certain topics or genres.
Library Thing: Add up to 200 books for free, (small fee after that). This system is great for people who have home libraries who wish to catalog and track those books and share them with friends.
The StoryGraph: This site/app allows you to keep track of all the books you've read, want to read, or anything else you may want to track for a book. It also allows you to review, see some incredible graphs on your reading habits, and participate in reading challenges or make personal goals.
BookSloth: A new platform designed for Young Adult readers to find some incredible recommendations, keep track of your reads, complete goals, and make friends to talk about books with. You may need the Goodreads book link to add your latest read as this platform is so new, but overall it has a really nice platform that will grow more and more useful as people join and interact. You will need to make your account using the app prior to using the weblink.
Bookly: Add your books into this app to keep track and improve your reading overtime to your own goals which can then be displayed in a neat infographic. This app provides real time tracking and offers multiple types of achievements you can aim to meet!
---
Book Award Sites
Agatha Awards: Best mystery novel, first mystery novel, non-fiction, and short story for the previous year.
Alex Awards: Ten books written for adults are chosen annually for their great appeal to readers aged 12-18.
Asian/Pacific American Award: Works about Asian/Pacific Americans and their heritage of all ages.
Audie Awards: Find all the best and most loved audiobooks.
The Booker Prize Awards: Best novel of the year written in English, published in UK or Ireland.
Bram Stoker Award: Best horror books by YALSA.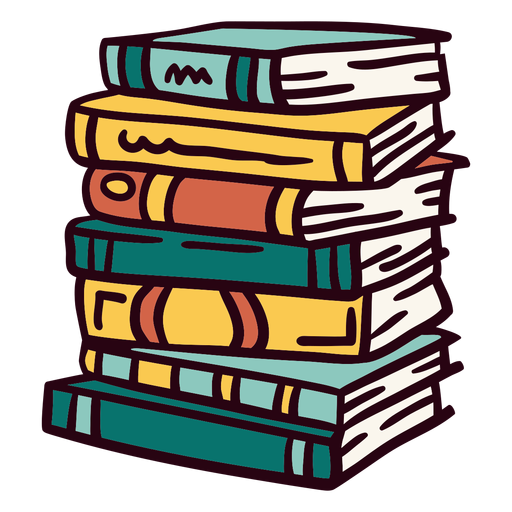 Edgar Award: Mystery and suspense novels.
Hammett Award: Top crime winners.
HUGO Awards: Science fiction and fantasy titles.
Man Booker Prize: International fiction.
National Book Award: Fiction and non-fiction.
National Book Critics Circle Award: Yearly awards for the books and reviews published in English.
Nebula Awards: Best science fiction novels.
Pen/Faulkner Awards: The best published works of fiction by American citizens in a calendar year.
Pulitzer Prize for Literature: Fiction, poetry, music, drama, biography, non-fiction, and news reporting.
Schneider Family Award: Best books about children with disabilities for multiple age levels.
Spur Awards: Best westerns.
The RITA Awards: Romance writer's of America choices.
---
---