Lindsey Maziarz - Trustee Chair
Term Ends - 2023
Lindsey and her husband Scott, both lifelong residents of southeastern New Hampshire, moved to Barrington in 2012. She earned her Bachelor of Arts in Criminal Justice with a minor in Women's Studies from Plymouth State University. Following college she served a year in AmeriCorps, then subsequently worked full-time at a local nonprofit for 5 years. Now, as a full-time stay at home parent to her two young children, she finds herself excited to give back to the library as it has played such an integral part in her family's life. Lindsey enjoys reading, camping, skiing, snowshoeing and spending time with her family and friends.
Leigh Elliott - Trustee Vice Chair
Term Ends - 2022
Leigh is a lifelong Seacoast New Hampshire resident and has resided in Barrington since 2009. Leigh has served on the Library Board of Trustees since 2014 beginning as an Alternate and then board Secretary for 3 years and now as Vice Chair. Leigh works full time helping to educate people on the importance of having Long Term Care insurance. Leigh also serves on the Barrington Library Foundation Board and is actively involved in the campaign to raise funding and support for a new library.
Leigh enjoys spending time with her family and loves to knit and bake bread. She is also a member of the Barrington Community Garden. Leigh believes that the library is the beating heart of every town. Leigh believes that the library is much more than books: it's a place to learn that serves everyone no matter class or creed and is a place to connect with friends and members of the community.
Susan Frankel - Trustee Treasurer
Term Ends - 2024
Susan has lived in Barrington since 1981. For nearly 25 years she worked as research consultant evaluating formal and informal educationally-related programs. Susan has an advanced degree in Sociology. Her interests include supporting the library as it continues to provide access to high quality information, foster community connections, and meet the needs of community members of all ages.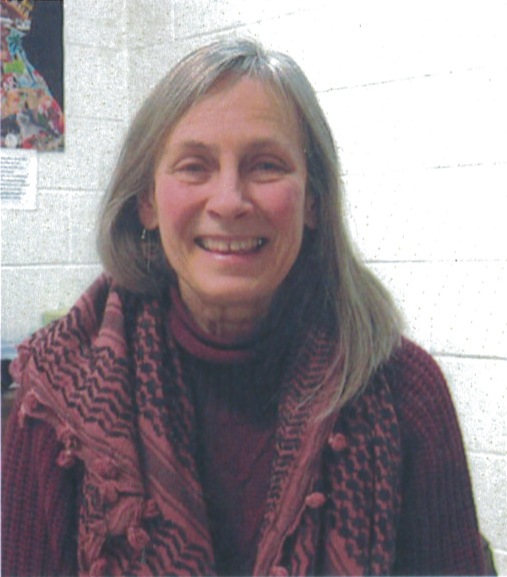 Karolina Bodner - Trustee Secretary
Term Ends - 2023
Karolina grew up in Manchester, NH in a Polish family. She has lived in Barrington for many years, and was a teacher in Somersworth for over thirty years. She was one of the founders of the International Children's Festival in Somersworth.
Karen Towne - Trustee Secretary
Term Ends - 2024
Karen is a NH native who moved to Barrington in 2012 with her husband of 46 years. They designed and built a solar, energy efficient retirement home on Ayers Lake. Karen has two adult children. She earned a BS in Nursing from UNH and worked for 40 years as a labor and delivery nurse, educator, and clinical leader in the Obstetric setting. She has volunteered for schools, Dover Adult Learning, Eye Care Clinics in Nicaragua and the Peace Corps.
Since moving to Barrington, Karen has volunteered for End 68 Hours of Hunger, served as a member of the Community Library Leadership Team and now as a Board Member of the Barrington Library Foundation. Through this work she has experienced the Barrington community's spirit and generosity.
Karen is an avid reader, creative fiction writer, hiker, kayaker, gardener, world traveler and enthusiastic grandparent to four grandchildren. She values the services the Barrington Library and its staff bring to citizens of all ages.
As a trustee, Karen will work to ensure that classes, lectures and multiple services continue to meet the town's demands. Karen has pledged to the new Barrington Library and Community Center as a legacy gift and voted in favor of the building.
Robert Drew - Trustee
Term Ends - 2022
Robert's family moved back to Barrington when he was a baby and he attended all 8 years of elementary school in the now-closed old school/town office building. A few months after graduating from Spaulding High, he enlisted in the US Army for three years. After a 2 year break he re-enlisted and retired after a 21 year career. While on active duty he completed an AS and BS degree in Business. After retirement from the Army he completed his Master's degree. He then started a second career as a self employed insurance broker. After spending 14 years living in Utah where he stills owns a home, he returned to Barrington to help care for his parents and to be closer to his 4 children and now 5 grandchildren. He has always been an avid reader and collector of books and does not believe that technology will totally replace libraries or independent book stores. One of his hobbies is collecting and researching US and world paper money and the financial documents relating to the funding of the Civil War and World War II.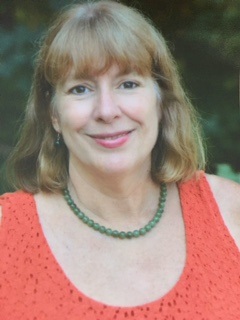 Lydia Cupp - Trustee
Term Ends - 2024
Lydia Cupp has been a resident in Barrington NH for over 25 years. She is employed by the Oyster River Cooperative School District as a special education teacher. She has been actively involved in the library since moving to Barrington. Her first involvement was getting a library card and having her 3 children involved in the various programs at the library. She then became a member of the Friends of the Library and eventually became an officer. Lydia has held the office of recording secretary, vice president, and is currently president of the group. Lydia's interests include gardening (she is also a Barrington Bloomer), travel, reading, church activities, and spending time with her family. She has a great affection for the Barrington Library.