NH Big Read
The Bear by Andrew Krivak
An initiative of the National Endowment for the Arts (NEA), in partnership with Arts Midwest, a Big Read broadens understanding of our world, our communities, and ourselves through the power of a shared reading experience. In partnership with the Center for the Book at the NH State Library, NH State Council for the Arts, New Hampshire Public Radio, NH Department of Corrections-Family Connections Center, 50 local libraries and community organizations, the McAuliffe-Shepard Discovery Center, Gibson's Bookstore, and scholars, NHH's Big Read will bring more than 5,000 Granite Staters together to discuss a selected book, The Bear by New Hampshire author Andrew Krivak.
The Big Read will take place from September through November 2023 and will feature book discussions, public programs, and a public Q&A with Andrew Krivak, all free and open to the public. Events will take place in all ten counties of the state.
The Bear offers readers an opportunity to join an unimaginable journey into a world both familiar and unknown as we consider what future we want for New Hampshire. Set in a post-apocalyptic future, it is a story of the last two people on earth—a father and daughter. The novel explores powerful themes about the importance of intergenerational storytelling, our complicated relationship with the environment, and how to prepare for an unknown future. With a home in Jaffrey, Andrew Krivak has shared how Mt. Monadnock inspired the book's setting, making The Bear a timely, local choice for our statewide read.
For a complete list of Big Read partner organizations and more information about Big Read events in New Hampshire, visit http://www.nhhumanities.org/bigread, or contact New Hampshire Humanities at (603) 224-4071 or email info@nhhumanities.org.
NEA Big Read is a program of the National Endowment for the Arts in partnership with Arts Midwest.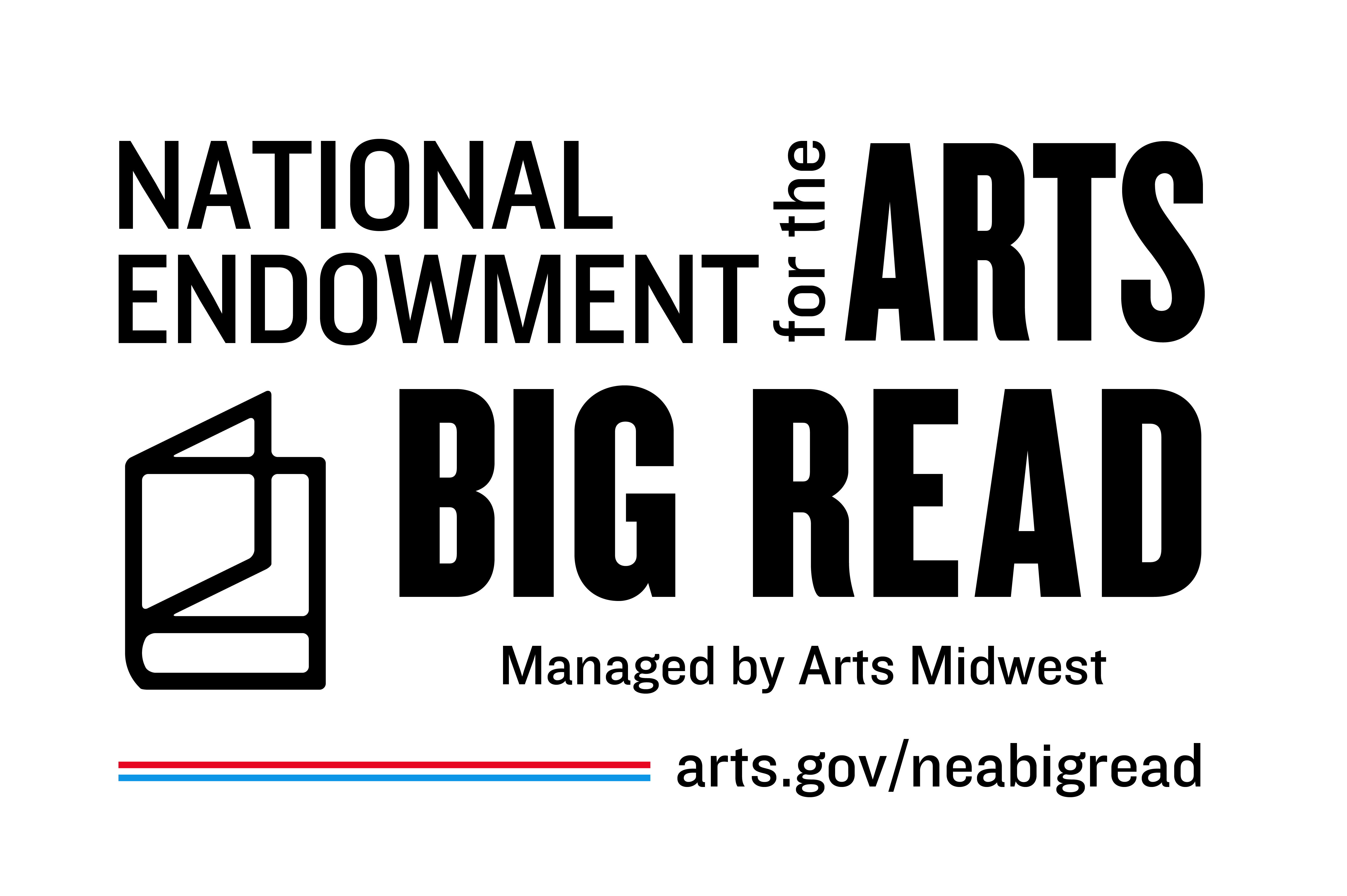 ---
About the Book
In an Edenic future, a girl and her father live close to the land in the shadow of a lone mountain, the last of humankind. When the girl finds herself alone in an unknown landscape, it is a bear that will lead her back home through a vast wilderness that offers the greatest lessons of all, if she can only learn to listen in this cautionary tale of human fragility, of love and loss.
To request a free copy of the book, please send us an email. Copies are limited!
---
Upcoming Events
Paint Night with Lauren - Paint the Night Sky
Tuesday, October 3rd at 5:30 PM - Barrington Public Library
Participants will be painting the night sky. Adults are invited to express their creativity in this fun, guided paint class with Lauren. All skill levels welcome! Sign up here
Evening Book Group Discussion of The Bear - Facilitated by Dr. Joshua Tepley
Tuesday, October 10th at 5:30 PM - Barrington Public Library
Join us for a special edition of Evening Book Group as we discuss The Bear. We'll have guest facilitator Dr. Joshua Tepley lead the discussion. Dr. Joshua Tepley is an Associate Professor and Chair of the Philosophy Department at Saint Anselm College, where he has taught for the last decade. He received his B.A. in Philosophy from Bucknell University (2004) and his Ph.D. in Philosophy from the University of Notre Dame. Email Liz to get a copy of the book!
Trail Hike - Survival Skills from The Bear
Saturday, October 21st at 9:30 AM - Barrington Trail at BYA Ballfields, Smoke Street in Barrington
The Barrington Trails Committee will lead a hike and demonstrate trail hike and survival skills in the wilderness, like those used in The Bear. Trail difficulty ranges from easy to moderate. Sign up here
---
Raffle Prize
If you participate in any of the events listed above, you will be entered to win this Barrington Hiking Bear!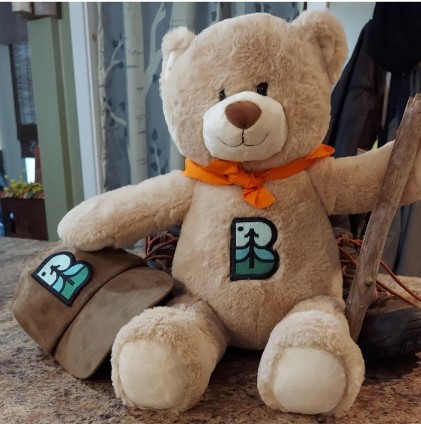 ---
Statewide Events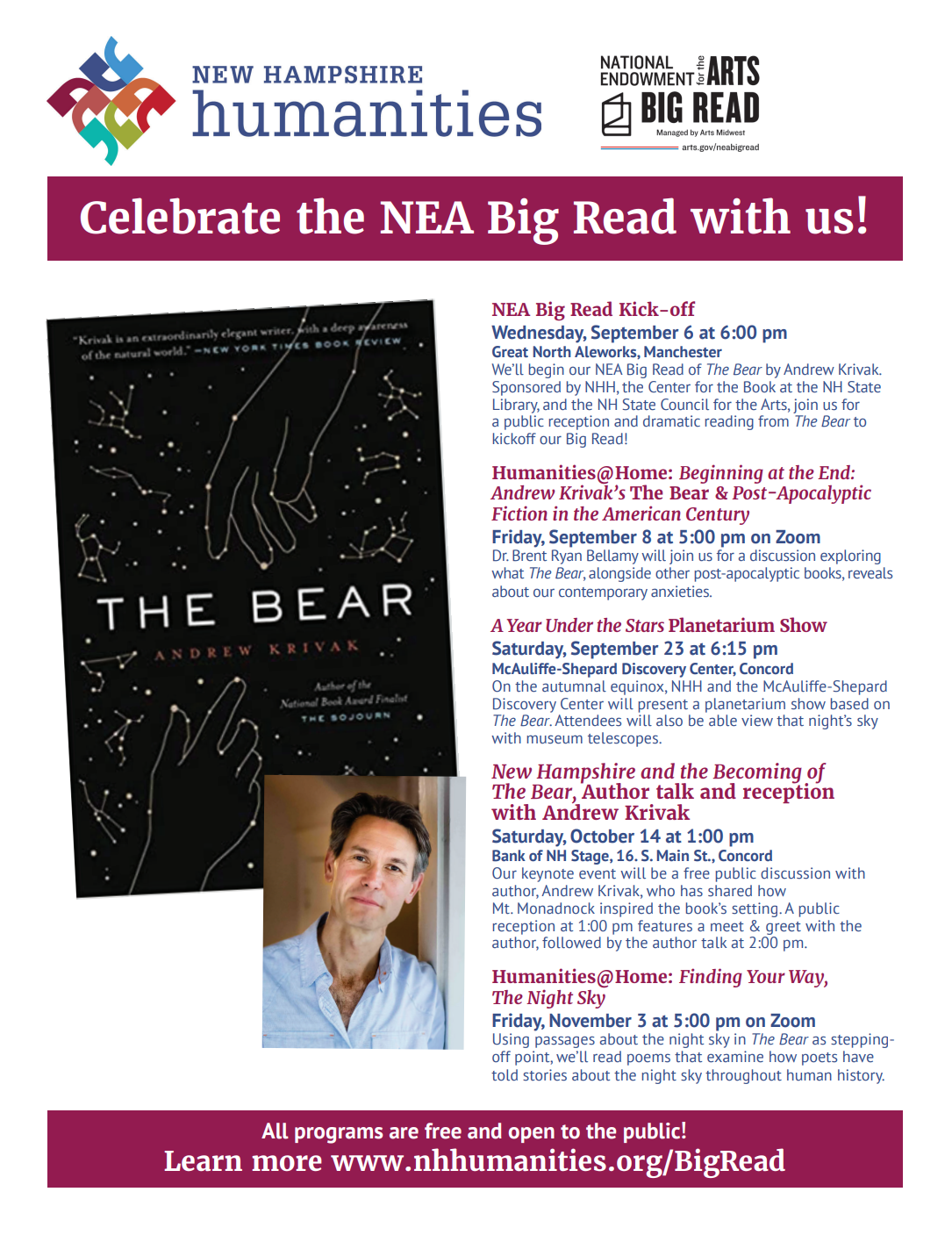 ---